If you are looking for an affordable hybrid bicycle that can perform well on both pavements as well as the occasional off-road trails, you need to consider buying Nishiki and Diamondback hybrid bikes. These hybrid bikes are notoriously known for their affordability, versatile functionality, and sturdy form. With that said, let us quickly delve into this Nishiki vs. Diamondback hybrid bike review for more insight on what these two hybrid bikes have to offer.
As an experienced biker, my hybrid bike is the perfect riding companion when I want to enjoy casual riding or when commuting. It helps maintain my fitness regime as well as get to where I need to be promptly. Unlike road bikes with their fragile wheels or mountain bikes with their heavy frames, hybrid bicycles are ideal for convenient and quick movements. If you are looking for an all-round bicycle with high-end components, but still easy on your bank account, you should consider Nishiki or Diamondback hybrid bikes.
The following comparison review provides an in-depth look at what these two hybrid bikes have to offer.
What are the differences between Nishiki and Diamondback hybrid bikes?
| | | |
| --- | --- | --- |
| Model | Nishiki Anasazi hybrid bike | Diamondback Edgewood hybrid bike |
| Frame material | Heated butted/treated 6061 aluminum frame | Diamondback 6061 Aluminum frame with sport hybrid geometry and forming tubes |
| Saddle | Nishiki sport seat | Diamondback Deluxe hybrid double-density base saddle seat |
| Grip | Aluminum handlebars with Velo grips | DB Dual density ergonomic handlebar grips |
| Drivetrain | 24-speed | 21-speed |
| | | |
Nishiki vs. Diamondback hybrid bikes- How do they compare to one another?
Frame material
Nishiki hybrid bikes feature a high-quality heated butted 6061 aluminum frame with SR Suntour suspension fork. The frame is lightweight, easy to handle and provides the rider with enough stability to tackle any path. It also gives the bike more resistance and rigidity, thus its exceptional performance.
Diamondback hybrid bikes have a heated-treated butted aluminum frame with a 60mm HL Zoom Sport Comfort suspension fork. The lightweight and robust frame optimizes weight distribution and the amount of strength which translates into more pedaling power while rolling through various terrains.
Grip
With aluminum handlebars and black Velo grips, Nishiki hybrid bikes offer excellent steering control and comfort as you enjoy your riding experience. The ergonomic grips contain a gel which conforms to your hand's contour as it alleviates pressure points and reduces road vibrations.
The Diamondback hybrid bike features its custom-made dual-density ergonomic handlebar grips which provide maximum comfort to riders. The ergonomic and padded grips absorb road and trail shocks, preventing any hand and back pains experienced of long commuting rides.
Fork
The Nishiki suspension fork is made up of an alloy which is Hi-Tensile steel. Its alloy fork is rust-resistant and lightweight, making it ideal for races. The lightweight nature of the fork may lead to quick damage and bend on impact. Luckily, the bike's wide tires prevent excessive pressure on the fork, thus the fork's durability.
Diamondback Hybrid bikes contain an HL Zoom Sport Comfort suspension fork with 60mm of travel, giving a rider a smooth and comfortable ride. This high-quality fork smoothens out rough pavements without losing control of the bike's steering.
Nishiki vs. Diamondback hybrid bike – A comparison review
Nishiki Anasazi Hybrid bike Overview and Key features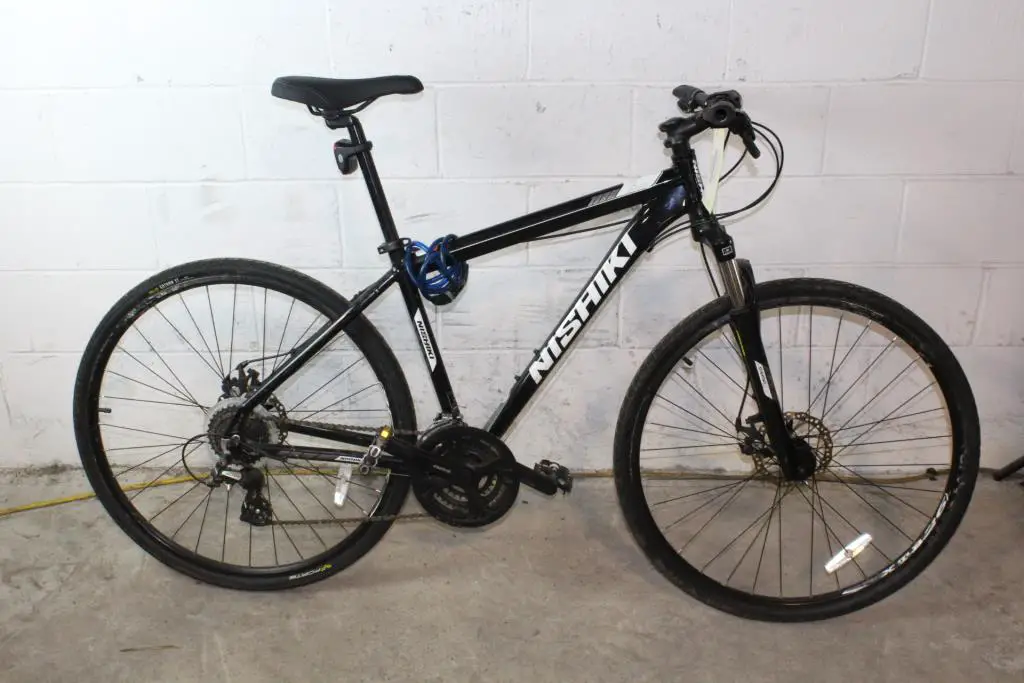 If you are an entry-level biker looking for an affordable bicycle to ride around the city with, Nishiki Anasazi hybrid bicycle is the best for you. With a sturdy and lightweight aluminum frame, the bike rolls with stability and offers you the perfect blend of form and functionality. The frame comes in different sizes which can fit a wide range of riders.
The Anasazi model has 700*40c tires and aluminum rims for increased traction as you ride through rough terrains. Its Tektro disc brakes give the bike all-weather stopping power while its front and rear Shimano gear hub allow smooth and easy gear shifting as you enjoy cruising around town.
What we like
Durable and lightweight aluminum frame
Ergonomic grips
Wide tires for added stability and grip
Tektro Novella disc brakes for optimum braking control
What we do not like
 
Diamondback Edgewood hybrid bike Overview and Key features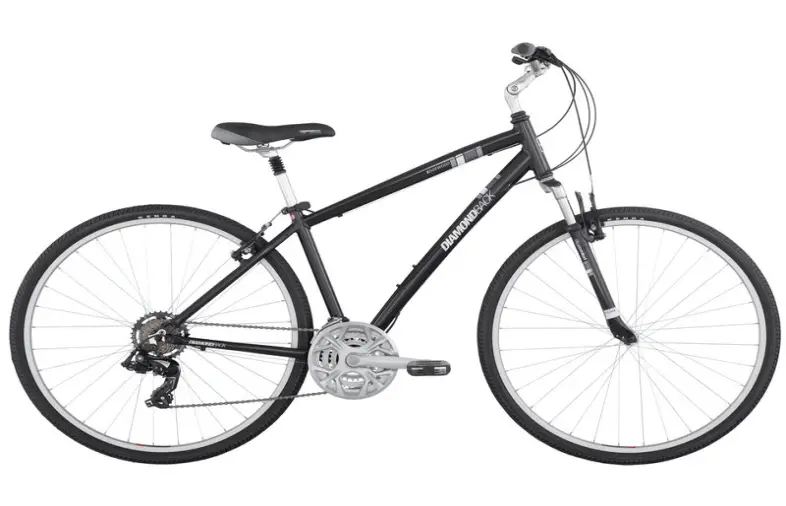 With over 40 years of experience in manufacturing bicycles, Diamondback is famous for its quality level bike designs and uniquely functional bicycles. Diamondback Edgewood hybrid bike is one of Diamondback's best-selling hybrid bicycles.
The bike combines the efficiency of road bikes and the comfort of touring bikes with the top performance of mountain bikes. From its durable, light and high-quality aluminum frame to its 700*40c Kenda Cross tires with double-wall alloy rims, this bike has flexible performance designed for any rider's preference.
What we like
Ergonomic saddle and grip
Robust and light aluminum frame in four different sizes
HL Zoom comfort suspension fork for improved rider comfort
Adjustable seat post
What we do not like
The required adjustment of the alloy linear hand brakes before use
Fragile pedals
 
Frequently Asked Questions
Are hybrid bikes suitable for touring?
A good quality hybrid bike has the features of mountain bikes, road bikes as well as touring bikes. It provides the quality performance of mountain bikes and pairs it with the speed of road bikes and the comfort of touring bikes, thus its versatile nature.
Can I use my hybrid bicycle on off-road trails?
A hybrid bicycle is an all-around bicycle with both mountain and road bike features. This type of bicycle has narrower tires as opposed to mountain bikes, making it ideal for light off-road riding adventures on canal and gravel pathways.
Can I ride my hybrid bicycle for long distances?
Road bikes are specifically for long distance cycling on various terrains. If you are of reasonable fitness, you may comfortably cycle your quality hybrid bike on a daily distance of 80km.