Ever heard the saying don't buy the bike, buy the brand? So, how can you choose the best brand, for example, between Raleigh bikes vs. giant when both manufacturers make pretty good bikes?
Choosing between two elite brands can be a daunting task, and what eventually worked for me was realizing what my biking needs were. For instance, if you plan on riding smooth gravel paved trails, you will not need a bike that has full suspension. This is because full suspension works to keep the wheels planted making it best suited for drops and rough trails.
Both Raleigh and giant boast a stylish range of road, hybrid and mountain bikes which cater to all your riding needs. There is also the option of picking the brand that you relate more with — the following Raleigh vs. Giant bike review will help you cut through the confusion of choosing a bike that will best suit your needs.
What specifications make these brands similar or different?
| | | |
| --- | --- | --- |
| Model | Raleigh | Giant |
| Frame | Steel | Aluminum |
| Brake set | Mechanical Disc | Tektro Rim brakes |
| Fork | Tapered Steerer fork | Straight steerer fork |
| | | |
Raleigh bikes vs. giant-Which comes with better features?
Frame
Raleigh bikes are also known as all steel bikes; it wasn't until recently that the brand began including aluminum and carbon to its frame. Steel frames have their advantages, for one it is springy, which improves overall comfort and durability. A steel frame can take a severe beating and still maintain structural integrity.
The Giant bicycles have always been fitted with aluminum frames that weigh less, making them perfect for speed racing. Aluminum bikes do not sacrifice weight for durability, and they have thicker tubing which retains their low density while ensuring versatility. Giant has also begun using advanced composite technology on their frames which results in a sturdy and more lightweight frame.
Fork
A straight steerer fork is said to be less stiff on drops, which may pose a real issue if you plan on riding your Raleigh on beaten and steep paths.
On the other hand, the 'overdrive' or tapered fork offered by giant makes the bikes lighter and more stable, giving the rider more control. A tapered steerer fork performs better when braking and can take a beating making it a durable component of your bike frame.
Brakes
Raleigh bikes are equipped with mechanical disc brakes that are known to be more powerful than rim brakes. Though shockingly powerful, having that much stopping power on a flat, smooth road surface can be considered excessive. Disc brakes are perfect for off-road, descending, muddy and wet trails, and if you plan on exclusively using your bike on flat road trails, then this is not a feature you need.
Rim brakes may not be the most powerful brakes on the market but still, work just as efficiently on-road trails. They also happen to be cheaper and easier to maintain than disc brakes. In case this is a hard limit for you, newer upgraded giant models use hydraulic disc brakes which are quite heavy.
Raleigh vs. Giant Brand Review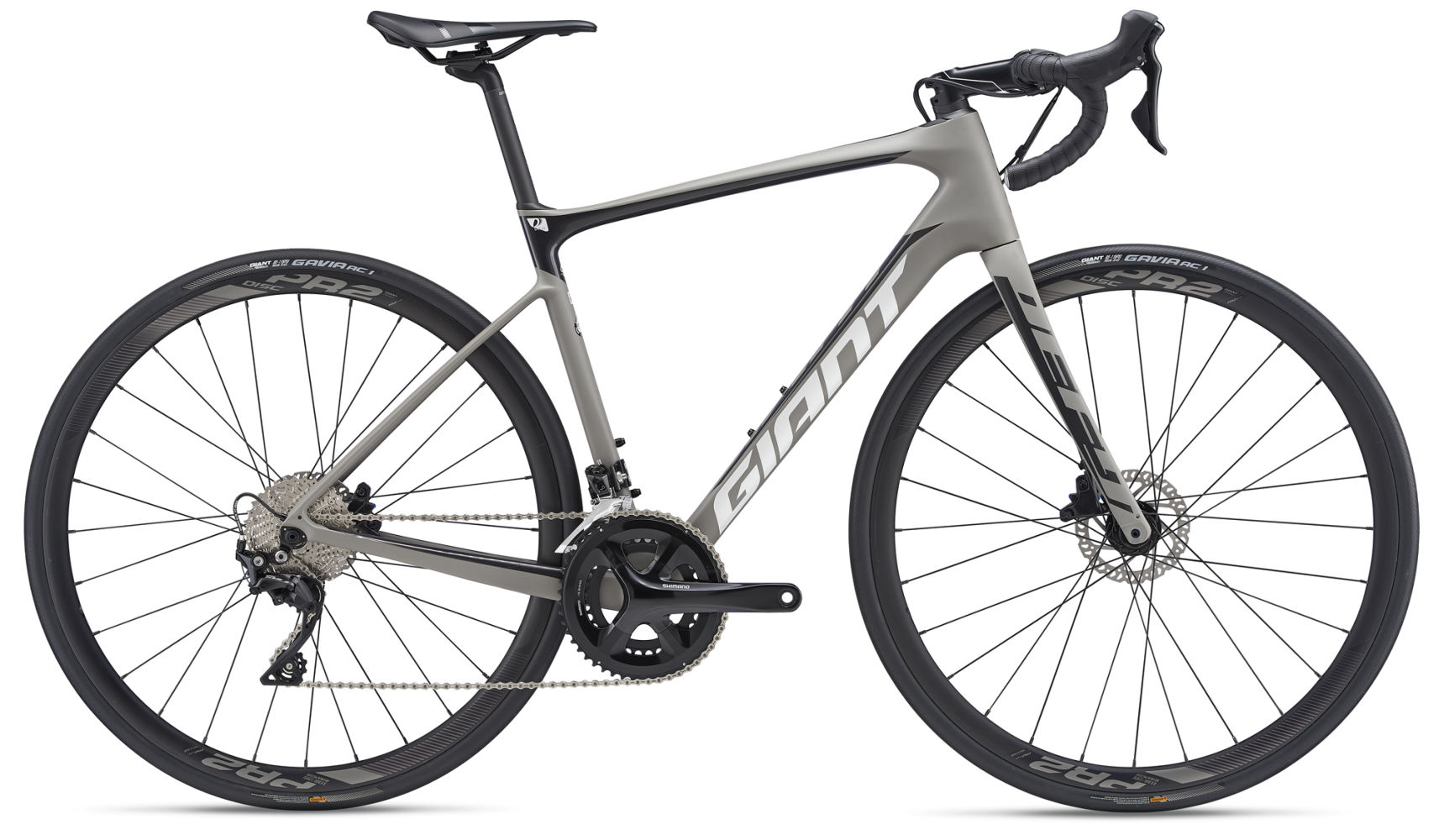 The Giant Company is the world's largest bicycle producer, making it a safe choice for many buyers. Its carbon fork gives the rider more flexibility and has a high strength to weight ratio. Giant is gender forward and has dedicated a brand to a women's specific model, known as the Liv brand, which is designed and engineered by women. If you are looking for style and efficiency, Giant is the ideal bike for you.
Pros
• Cost-repair friendly, since it is made up of universal parts
• Carbon forks soften the ride, enhancing your riding experience
• The brand manufactures its own components and equipment making them a one-stop shop for all your riding needs.
Cons
• A carbon fork is less robust to physical damage when compared to a steel fork.
Raleigh Bikes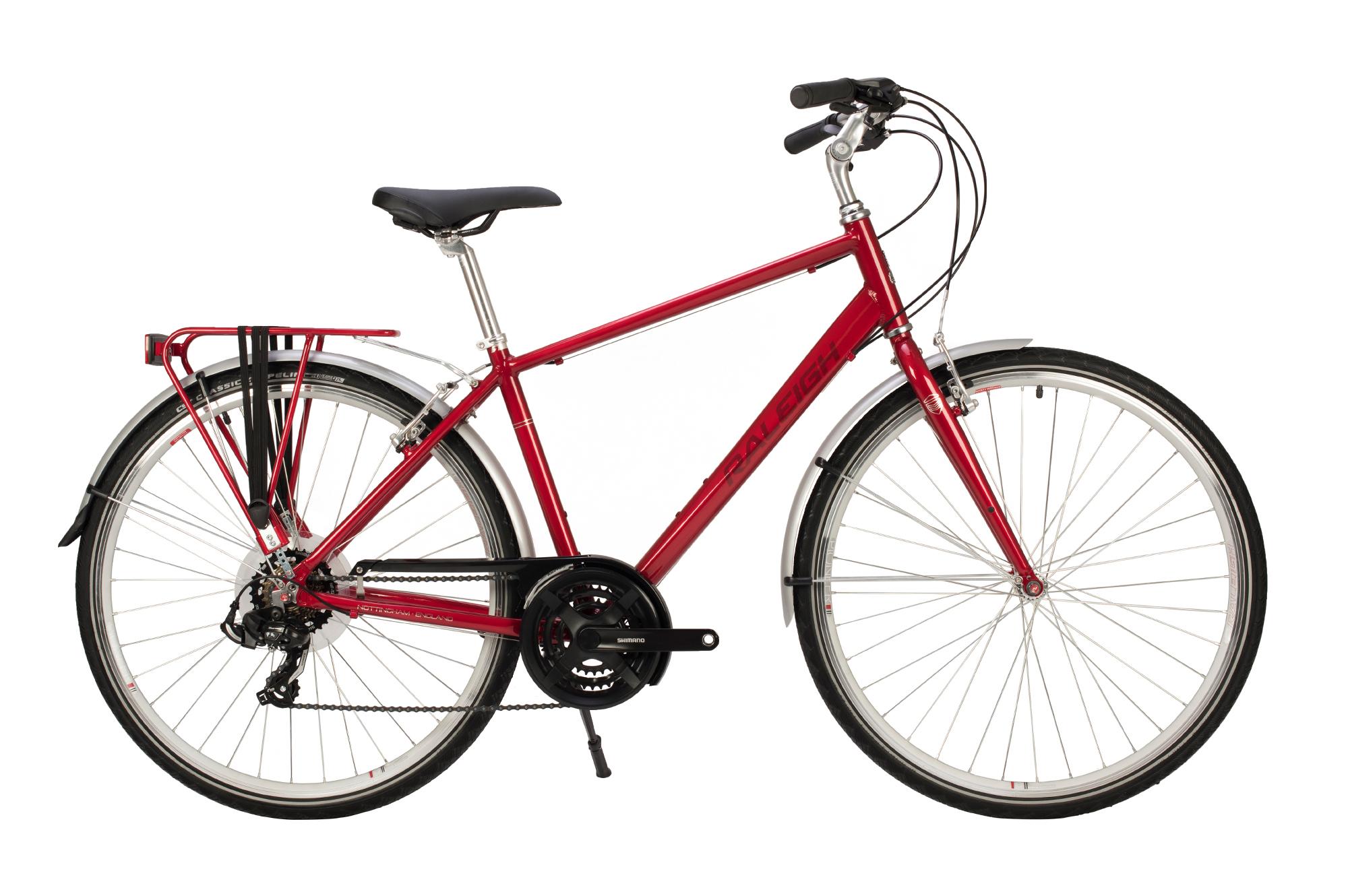 The Raleigh Company had an 84-year head start on Giant; this gave them the time needed to explore niches. Still, each company makes a varying number of models, the rule of thumb, however, is that the more you spend, the better components you get on your bike. With Raleigh, you will get your value for money on entry and high-end models. The Raleigh may not be a prestigious brand, but it is a quality brand with components that will surely enhance your riding experience. It may not have a dedicated women's brand, but it does have style models that are geared for women.
Pros
• Raleigh bikes come fitted with ergonomic features that make riding a pleasurable experience
• The all steel design offers a robust and durable bicycle 20 or so years down the line
• Raleigh bikes are comfortable and aesthetically pleasing.
Cons
• Mechanical disc brakes are hard to adjust
In Conclusion
The fit is an essential element when choosing a bike, and nothing beats going to the store and test riding a couple of models of each brand. You are guaranteed to leave the store with a bike that meets and fits your preferences, which will essentially make it the 'right' bike for you.
Frequently Asked Questions
Can I put a tapered fork on my straight steer frame?
You can, but your bicycles head tube has to have an inner diameter of 44mm or larger.
Are disc brakes better than rim brakes?
Yes, disc brakes offer more stopping power, work better in wet conditions and are less likely to heat up and blow out the tire. Disc brakes are costlier to replace though.
Which are better, tapered or straight forks?
Tapered forks are sturdier in that they handle impact well without bending or cracking. They also weigh much less in comparison to the straight fork.
Are carbon forks safe?
When manufactured and installed correctly, carbon forks can be stronger than steel. Carbon forks are also known to break and crack over a certain pressure limit.
Can carbon fiber frames be repaired?
Yes, carbon fiber happens to be the most repairable material on a bike.