Hybrid bikes just like cars are the new craze in town. Imagine a bike that handles all terrains. In this Schwinn vs. trek hybrid bike review, we present you the ideal bike for commuting and recreation.
I use my bike a lot for the daily commute to my workplace. I will often pass the grocery store and pick something for supper. During the weekends, I have to switch to my mountain bike for a quick ride to the forest with friends. Maintaining two separate bikes is both expensive and tiring. I have always looked upon hybrid cars that are both environmentally friendly and help save on gasoline. I always wondered, "Why can they do the same for bikes?†A friend – during a camping trip – introduced me to hybrid bikes and I have never looked back. Now I have something to use during the weekdays for trips to work and use the same bike for hiking.
What are the differences between Schwinn discover 700c and Trek FX 7.1? How they compare
| | | |
| --- | --- | --- |
| Model | Schwinn Discover 700c | Trek FX 7.1 |
| Saddle | Padded saddle | Bontrager SSR |
| Suspension | Front suspension fork | Adjustable suspension |
| Brakes | Alloy linear pull brakes | Tekro level pull |
| | | |
Schwinn vs. Trek – Quick summary
Comfort
An ideal hybrid bike should be comfortable enough to handle both tarmac and off-road terrain. The Trek FX 7.1 Hybrid bike comes in sturdy aluminum frame tube with Bontrager SSR saddle. This makes the bike a bit heavy, but it gives the rider strength when you are navigating tough terrain. The Schwinn discover 700c has a padded saddle with an easy to hold upright handlebar. If you will be navigating rocky terrain then the FX 7.1 offers a more comfortable ride.
Performance
The Schwinn 21-speed SRAM gear shifters deliver enough power for daily commutes. The 700c tires have a good grip on the ground enabling one to handle multiple terrains. Like most Trek bikes the FX 7.1 hybrid comes with a 21-speed Shimano gears. This offers a low ration for handling very steep hills while giving you power for rides on flat tarmacked surfaces. This means you can reach speeds of up to 25 mph.
Design
Most of the Trek hybrid bikes come in single color code. You have small reflectors on each wheel and alloy rims that make it clean to clean. The bike has a plain design preferred for mountain bikes. The Schwinn scores more points due to the extras that come with the bike. You have carrier seat for grocery shopping, front and back fenders to protect the bike from mud and the option for multiple colors.
Trek FX 7.1 Review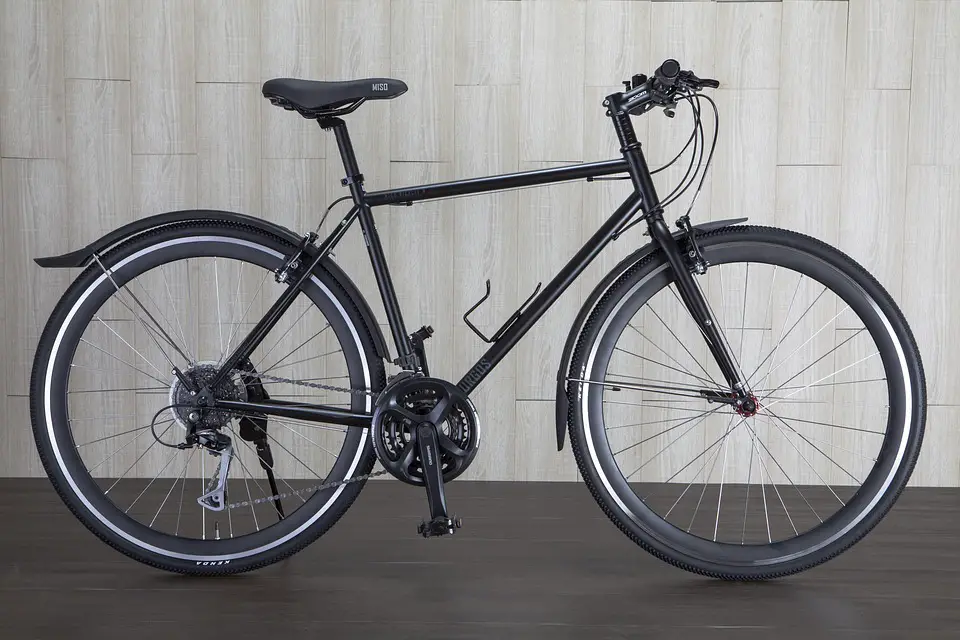 The Trek FX range consists of comfortable hybrid bikes for both city travel and long distance off-road rides. The Trek FX 7.1 comes in hydro formed aluminum tube that can handle weight under difficult roads without breaking.
You also get a 21-speed Shimano gear system that enables you to handle steep ascents effortlessly while providing cruising speeds of up to 25 mph on smooth roads. The Shimano thumb gear shifters are strategically located on the handlebars for easy access.
Like most of the other Trek hybrid models, the brakes are Tektro level pull, and this provides enough grip for emergency stops. However, this is a disappointment for the price range as we could have expected disc brakes which are more common in modern bikes. The Bontrager steel handlebar has more resemblance to a road bike than a mountain bike, but it is comfortable enough for long rides.
The Trek FX 7.1 Bontrager H2 700X35C tires are slick and offer good traction when navigating corners at high speeds. You should expect them to last for many rides before you can replace them. The saddle is comfortable, but you will start experiencing some vibrations during bumpy rides.
Pros
Powerful front braking suitable for wet roads
Easy to reach handlebars
Front and back powerful Shimano gear shifters
Cons
For the price range, we expected front and back disc brakes
 
Schwinn Discover 700c Review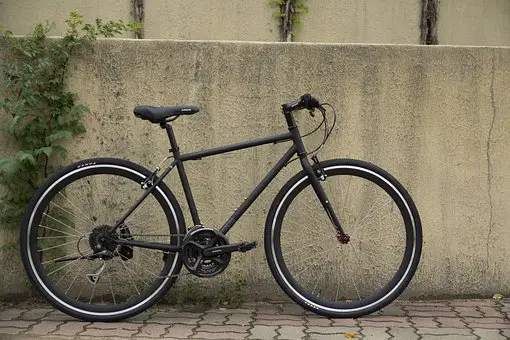 The Schwinn brand has been synonymous with bikes since 1895. This has given the bike manufacturer enough time to perfect their brand. The discover 700c was created to bridge the gap between a mountain bike and a street bike.
The bike's design stands out due to its inclusion of extras like front and back fenders, rear carrier, and alloy linear pull brakes. The 21-speed SRAM gear shifters offer superior performance across different terrain.
You can drive the discover 700c across long distances comfortably due to the upright handlebar and padded saddle. The wheels are large enough to handle shock on bumpy rides. The aluminum body frame is lightweight making it great for city travel.
Pros
Padded saddle for extra comfort
High performance 21-speed gear shifters
Rear carrier for groceries
Cons
Suspension needs improvement
 
Conclusion
When it comes to the review of Schwinn vs. Trek hybrid bike, the two bikes are similar in many ways. They both come with 700c tires and a 21-speed gear system. Getting a clear winner is hard in a race so close, but the Trek FX 7.1 has a slight advantage. Its hydrofoam aluminum frame is strong enough to handle multiple terrains while the Shimano gear system performs better than the Schwinn discover. It does lose to the Schwinn when it comes to extras due to its lack of a groceries carrier.
FAQ
What are hybrid bikes?
The hybrid bikes are a cross bread of a road bike and a mountain bike. They come in handy for those people who are looking for a bike for the daily commute to the office while using it for hiking during the weekends.
Can you use your hybrid bike for trails?
Yes, you can, but the wheels are not slim enough for pavement riding. You can also not use them on extremely rough roads due to the tire design.
Which is faster – road bike or hybrid bike?
The hybrid was created to handle multiple terrains, and this makes it heavier than the road bike. The road bike is meant for city travel, and you will notice that it is 25 times faster than a hybrid bike.
Can you change the tires for a hybrid bike?
Yes, you can, but you will need to consider the overall costs for the tire change. Changing your tires to those of mountain bikes will mean making some adjustments to the frame as the mountain bike tires are fatter.