Looking for a bike on the market is not always as easy as it sounds considering the numerous options available. You need to find the best solution for your needs, which might require you to compare two choices – such as the specialized roll vs. roll sport.
The emergence of hybrid bicycles has significantly revolutionized the cycling world, enhancing the excitement you can enjoy from your rides. To get the best out of your experience, you need to make sure you pick the right option for your specific needs. There are several bikes available in this particular category – and one of the standout brands that's made a name for itself in recent times is the specialized roll.
The specialized roll is a hybrid bicycle whose main aim is to elegantly combine comfort and capability into one streamlined structure. There are a couple of options available from these producers as well, so the choice you make can depend on a few factors related to what you want from your bike. Taking the time to compare two models from this brand – such as the specialized roll vs. roll sport can make sure you don't regret your choice in the future when you come across what you consider to be a better alternative.
In some cases, some bikes may seem to be similar to one another when looking at their make and characteristics – but in biking, even the smallest details can make a difference. If it's your first time delving into the cycling market, reading up on the various perks and benefits of different alternatives can help you make a better decision. I decided to share my review on the Specialized Roll and its sibling the Specialized Roll Sport for buyers who may be interested in this particular manufacturer.
A few of the elements you might come across when comparing and contrasting these two bicycles include:
| | | |
| --- | --- | --- |
| Model | Specialized Roll | Specialized Roll Sport |
| Brakes | Tekro V-brake, Linear Pull | Tektro Mechanical Disc |
| Tires | Nimbus II Sport 650bx2.3†| Nimbus Sport 650bx2.3†|
| Seat Post | Alloy, 12mm Offset | Spring suspension, Alloy |
| | | |
Specialized Roll vs. Roll Sport – Differences and Similarities
Seat Post
The Specialized Roll is the first model of this particular product line and features an alloy seat post with a 12mm offset. This allows for a comfortable ride and ensures that you can easily navigate rougher grounds without having to worry about your paying for the trip later on.
The Specialized Roll Sport offers a more modern solution with an allow spring suspension set in place. This allows the bike to adjust accordingly when travelling along different types of surfaces. As such, it can be argued that the roll's sport suspension is more adaptable to different scenarios as compared to its counterpart.
Body Geometry Saddle Design
Both the Specialized roll and the roll sport boast a body geometry design on their saddles that enhance the level of comfort you can enjoy from a seating position. This is not something that is always taken into consideration by buyers, but the comfortability of your saddle can affect how long you can cycle continuously without needing a stop to stretch your muscles. It's fondly nicknamed as the cup as it works by "cupping†your sitting bones, which can reduce the pressure experienced by your butt as you ride.
Wide Tires
Though the exact make of the tires on both is not the same, (with the roll sport boasting Nimbus Sport and the specialized roll featuring Nimbus II Sport tires) they both feature the same dimensions when it comes to size – which is 650bx2.3â€. Wider tires on your bike increase the level of stability you can enjoy during your ride, by enhancing the traction experienced on different surface areas. This makes it easy for you to accomplish simple objectives such as enhancing your acceleration time when you want to go faster.
Ground Control Positioning
Both the specialized roll and roll sport comes with a ground control positioning feature in its structure that makes it easier for you to place one foot on the ground when you're at a standstill. This can be an especially advantageous feature for first-time riders who may not be very confident concerning balancing matters.
Specialized Roll vs. Roll Sport Product Reviews
The Specialized Roll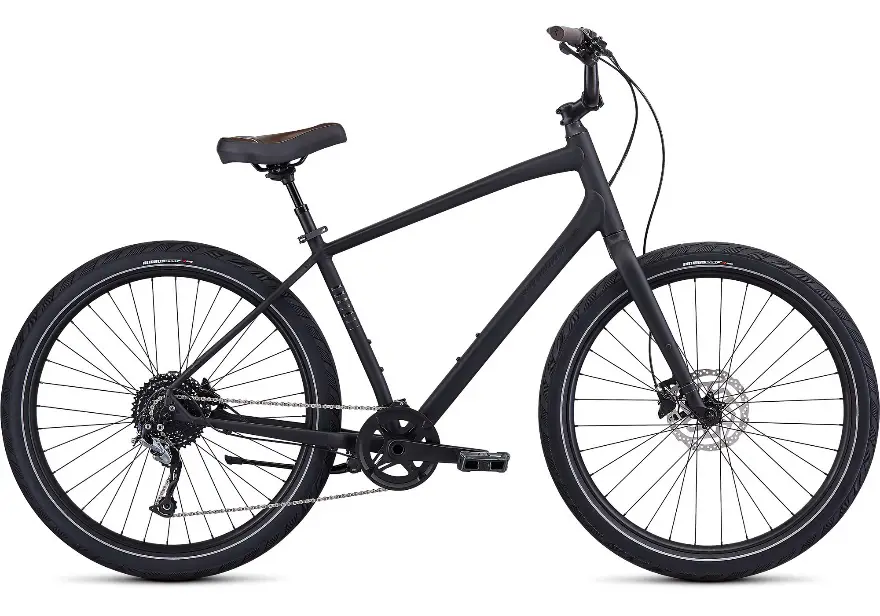 The specialized roll is the first in a series of high-quality hybrid bicycles from this manufacturer. It offers elegance and power all summed up into one beautiful package. This excellent hybrid is a great option for riders who are looking for a fun way to enhance their overall experience. Its stable structure ensures you maintain your balance on hilly surfaces, while its 21-speed drivetrain offers you the thrust you need to reach impressive speeds when operating along the roads of your suburban neighborhood.
Pros
• Body geometry grip on the handlebars to ensure your hands are not raw and calloused after a hard day's riding.
• Reflective Nimbus tires that can increase your visibility on the road, thereby enhancing your safety in the process.
Cons
• The wider tires can make it cumbersome to handle due to the increased bulk.
The Specialized Roll Sport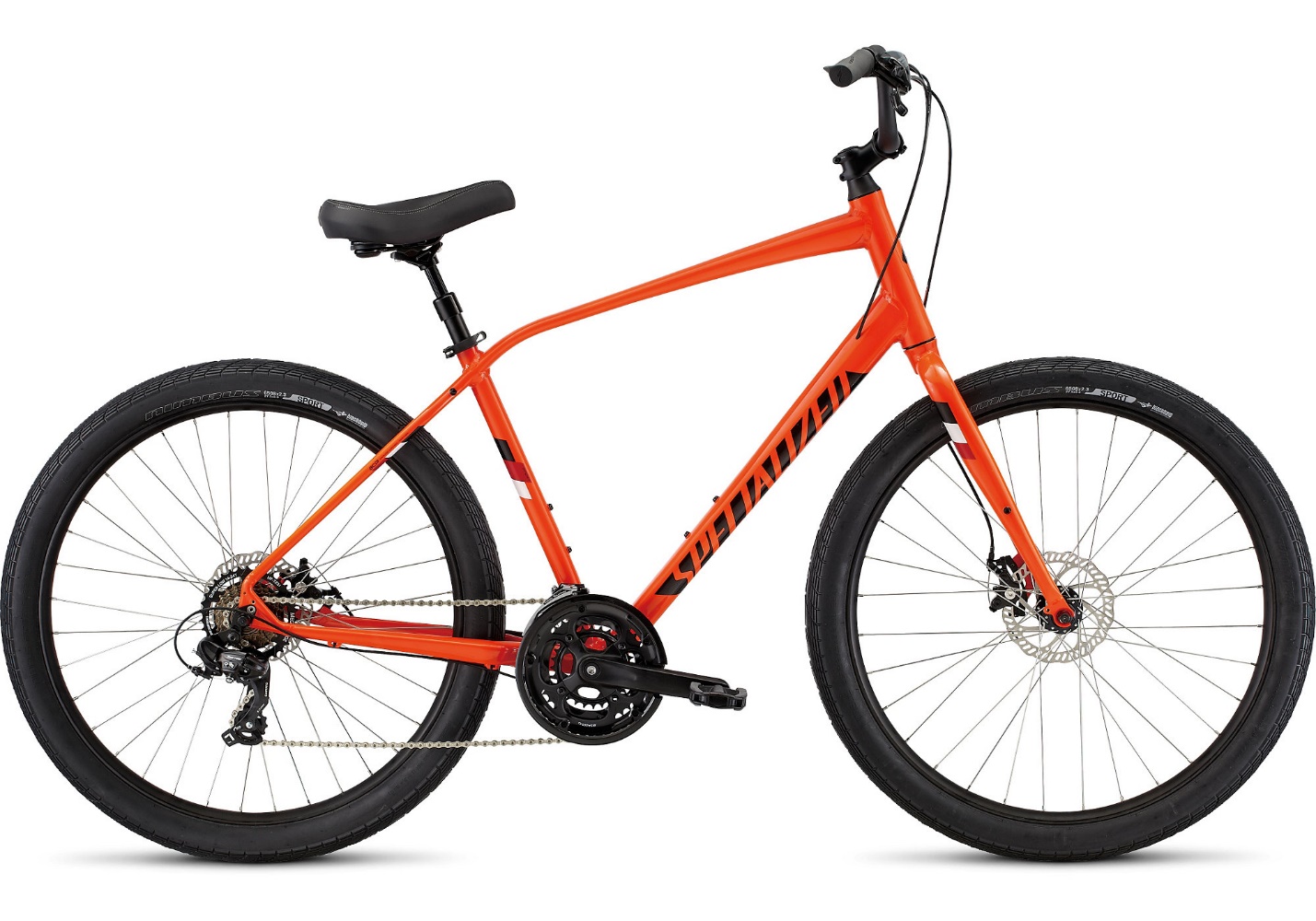 The specialized roll sport has been described as the perfect option for those who are looking for an elegant solution in the common market. Its wide range of gears allows you to choose from a variety of speeds according to your particular needs, while its upright geometry ensures you enjoy a comfortable seating position that will enable you to take in your surroundings easily. If you're an active cyclist who likes to go riding on a daily basis, then this is definitely the bike for you.
Pros
• Aluminum fork and frame for better power transfer and control.
• Spring suspension seat post that allows you to better handle rough terrain along your ride by enhancing the shock absorption capabilities of the bicycle.
Cons
• The lack of a reflective feature on the rims can make it harder for others to see in good time when cycling in dark areas.
Frequently Asked Questions
Should I always go for the latest model when looking at my biking options?
Technically speaking, more current models come with a variety of improvements or additions that differentiate them from their predecessors. However, this doesn't mean that older models do not exhibit good value for money. Going for the latest model is wise, but don't feel shortchanged if your budget limits you to other alternatives.
What's the difference between V brakes and disc brakes?
V brakes are the more traditional braking system in bicycles and work by pinching the rim of the bike's wheel using two brake blocks. Disc brakes function using calipers that pinch a metal rotor attached to the hub of your wheel, rather than making contact with the rim itself.
Is it harder to maintain wider tires compared to thinner alternatives?
No. Though wider tires may be a relatively new feature on most bicycles, the effort needed to maintain them roughly remains the same. Larger tires are also more sturdy and rigid in most cases, meaning they can take a longer time to wear out.
How does a spring suspension improve my ride?
With a spring suspension, your seat post can adjust itself according to the pressure it experiences over different terrains. This enhances the level of comfort you're able to enjoy as it better absorbs the shock experienced over uneven trails.
What is the right way to manage my gears?
There is no established procedure for changing gears when riding, and it all depends on your personal preferences. Basically, when operating a 7-speed, for example, the lower level gears will make it easier for you to pedal – while the higher levels can offer a smoother experience while tackling downhill terrains.