I hadn't been on a bike in years when I came across the trek verve 2 and verve 3 bikes at a store. There are no dramatic differences between these two bikes making the choice to purchase the trek verve 2 vs verve 3 bike boil down to the amount of riding you want to do.
The beauty of the verve 2 and 3 bikes is you don't have to forgo comfort for performance and vice versa. Either bike will give you a comfortable riding experience whether you're using it for your daily commute or to go to the grocery store. Since I was coming out of 'riding' retirement in style, I ended up purchasing both!
To a non-bike enthusiast my choice of owning both models may seem a little excessive, so let's review the trek verve 2 vs verve 3 for those interested in only buying one of the two.
Trek verve 2 vs verve 3 features
| | | |
| --- | --- | --- |
| Model | Trek verve 2 | Trek verve 3 |
| Weight | 27.76lbs | 29.19lbs |
| Rims | Bontrager connection alloy | Bontrager tubeless ready alloy |
| Tires | Bontrager H5, 700×45c | Bontrager H5 Hard-Case ultimate 700×45c |
| Shifters | Shimano Altus EF500, 8 speed | Shimano EF65, 9 speed |
What are the differences and similarities between Trek verve 2 and verve 3 bikes?
Components
As stated earlier, there are no major differences between these two bikes but as the model number goes up so do the features. The trek verve 3 has the following added features:
An extra gear: The verve 3 offers the rider a 9 speed drivetrain in comparison to the 8 speed drivetrain present in a verve 2 trek bike, which makes it a good option for the speed rider.
Tubeless tires: The verve 3 boasts its ability to accommodate tubeless tires. This type of tire is more resistance to punctures, this is because they are filled with liquid sealants that ooze out once the tire is punctured; drying and sealing up the hole.
Bike comfort and fit
Fitted with light alloy frames, padded saddles and wide tires, both the trek verve 2 and verve 3 bikes make for a comfortable ride. Everybody comes in a different size, the adjustable stem feature of both verve 2 and 3 bikes allows the user to raise handle bar height. This comes in handy when properly fitting your bike to your size and reducing the chances of aches and pains.
The verve 3 is upgraded to enhance comfortability and versatility on rough terrains. Its exclusive IsoZone handlebar and grips absorbs road bumps and vibrations keeping you comfortable while giving you more control. The verve 3 is however, slightly heavier giving you a better cardio work out than its predecessor.
Both the verve 2 and 3 bikes come in a women's, which has a low step through style frame making mounting and dismounting easy and fast. They come in unisex colors allowing anyone with low user mobility to comfortably use them.
Speed
The verve 3 offers 27 speed unlike its predecessor that offers a 24 speed drivetrain. The extra gear feature in trek verve 3 gives the user a broader range when it comes to speed. It also offers more efficiency when accelerating from a standstill point and climbing steep hills.
Trek verve 2 vs trek verve 3 reviews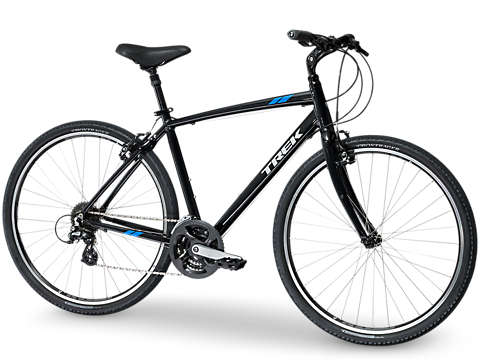 This is the ideal bike for the casual rider, its 24 speed drivetrain offers the user a pace that's comfortable for leisurely rides. It's all terrain friendly wide tires offer stability making it perfect for off road family activities. The verve 2 has a suspension seat post that helps absorb bumps on the road enhancing its comfortability. The trek verve 2 bike weighs 27.76lbs making it easy to load onto a car rack for transport and this comes in handy if you live far away from trails.
Pros
Its suspension seat post and wide tire style allow the rider to go on off road trails.
It's cheaper than the verve 3.
Cons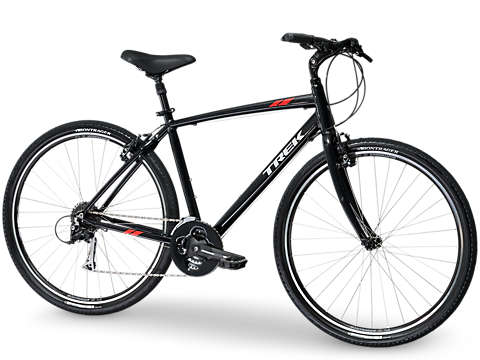 Enhanced with more components the Trek verve 3 is the best bike for daily and routine use. It comes fitted with Isozone handlebars and gears which guarantees a smoother ride at high speeds making it ideal for gravel trails. Its additional features ensure you remain comfortable for longer making it an ideal choice for the veteran rider. The verve 3 can accommodate tubeless tires giving it a lighter wheelset and better puncture resistance. This model boasts rapid fire trigger shifters which offers smooth gear transition.
Pros
Has a higher gear count making it well suited for climbs
Has a standard tires option reducing the hassle of dealing with tubeless tires.
Comes equipped with Isozone handlebars and gears offering a smooth riding experience and steady steering
Cons
Tubeless tires are a bit more difficult to get on the rim and require periodic addition of sealants making them cost more maintenance wise.
Frequently asked questions
How do I adjust the handlebars on the verve 2 and 3 bikes?
Both bikes have pivots that adjust the fit of the handlebars. You can adjust the height of the handlebars by loosening the pivot bolt using a 5mm Allen wrench and reposition the stem to an angle that works for you.
How do I keep my verve bike from rusting?
The verve 2 and 3 bike frames are made up of alpha gold aluminum making them rust resistant. However, you can protect parts of your bike that are not made up of aluminum by applying grease or wax over affected parts keeping away moisture.
How does the verve 2 and verve 3 bike compare in quality?
Both the Trek verve 2 and 3 are high quality bikes. However, the verve 3 is fitted with better components that guarantees a more comfortable riding experience on all terrains.
Is there a verve 4 model?
No, the verve 3 is currently the highest model in the trek verve category.
How often should I service my verve 3 bike?
If you routinely use your verve 3 bike for long distance commutes and off road rides then you should service it often. You can check some basic things such as tire pressure and ensuring seat posts and wheels are secure all by yourself.