Comfort riding is beneficial for your physical, mental, and emotional well-being. In our Trek vs Giant Comfort bikes review, we look at what modern features in a bike give a wholesome riding experience.
I used to get serious shoulder and back pains. Leading a workaholic life, I never took time for myself. It started taking a toll on my health so I decided to find a form of physical activity. Riding was top on my list since I used to ride a lot as a child. I looked around the market for a suitable comfort bike. It was amazing how recreation bikes have evolved through the years. My first choice of comfort bike was a Trek Verve 1 which doubled as a hybrid. My other option was a Giant Cypress bike which promised many great features as well. Here is my take on what both bikes have to offer.
Difference Between Trek vs Giant Comfort Bikes-How do they Compare?
| | | |
| --- | --- | --- |
| | Trek Verve 1 Comfort Bike | Giant Cypress Comfort Bike |
| Frame | Aluminum | Aluminum |
| Color | Metallic Charcoal | Charcoal, Vibrant Blue, Metallic Gray |
| Handlebar Design | Riser | Riser |
| | | |
Trek vs Giant Comfort Bikes – Detailed Comparison
Material
A comfort bike is for riding through a park or city enjoy quality time with yourself. Since you intend to take the bike out often, it must have a solid frame that accommodates frequent usage. Most top comfort bikes like the Trek Verve 1 use an aluminum frame. This frame is light and molded as thick tubes for strength.
Giant Cypress comfort bike also boasts of an aluminum bike frame. Since aluminum in its pure form is heavy, Giant opted for aluminum alloy which they call Aluxx SL frame. The bike maker then used high pressure molding to achieve an ultra-smooth frame with great tolerance on and off-road.
Saddle
For a recreation bike to qualify as one, it must come with a comfy seat. Trek Verve 1 bike boasts of a Bontrager padded saddle. Bontrager 2mm bolts and an 8mm offset hold the saddle in place. This bike can take your full weight and still cruise at the speeds you want it to.
The Giant Cypress bike also features a padded comfortable saddle. The bike maker added alloy suspensions on the seat post to accommodate the rider's weight. The alloy suspension setup also absorbs shock when riding on bumpy surfaces. If you like to cruise your bike in the countryside, I would recommend such a saddle.
Handlebar
The best handlebar for recreation bikes allows the rider to be in a comfortable nposition when riding. Both Trek and Giant comfort bikes feature a riser handlebar. This handlebar design ensures you are in an upright position while riding. Your do not strain your back as you enjoy the beautiful scenery while cruising.
Giant crafted their handlebar using high quality alloy. The handlebar feels stable and easy to control at any speed. Trek comfort bike features an urban alloy 45mm handlebar. The handlebar tips are Bontrager Satellite. They are grippy and have an ergonomic design that makes riding enjoyable.
Trek vs Giant Comfort Bikes – A Comparison Overview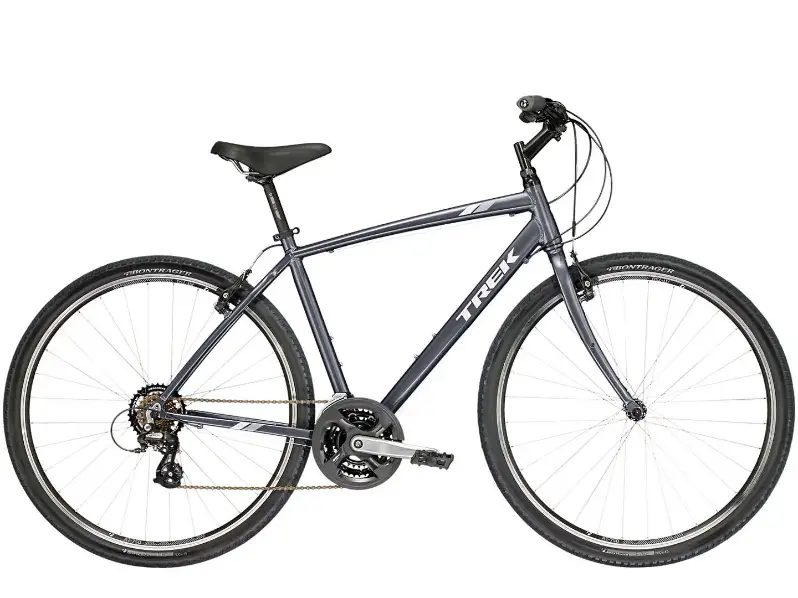 A Trek comfort bike is a great addition in your life to stave off that sedentary lifestyle. This bike comes with an aluminum frame which makes the bike lightweight. It is the type of bike to buy for your whole family as it suits all ages.
This comfort bike is a hybrid. You can ride it through cities and forests. It comes with ready racks and fender mounts to accessorize your bike with. If you are cruising through the city, a rack is handy for shopping. Fenders are great if you are riding through puddles or muddy trucks.
Trek comfort bike is a 7 speed urban cruiser. You may also opt for the 21-speed if you want to turn your daily riding into a demanding workout. A padded saddle ensures you are comfortable while riding. The seat is adjustable to accommodate your full height. A riser handlebar keeps your arms stretched and reduces rider's fatigue. All other components in this bike are alloy which makes them durable.
Pros
Strong and lightweight frame
Great for normal cruising
Quality components
Cons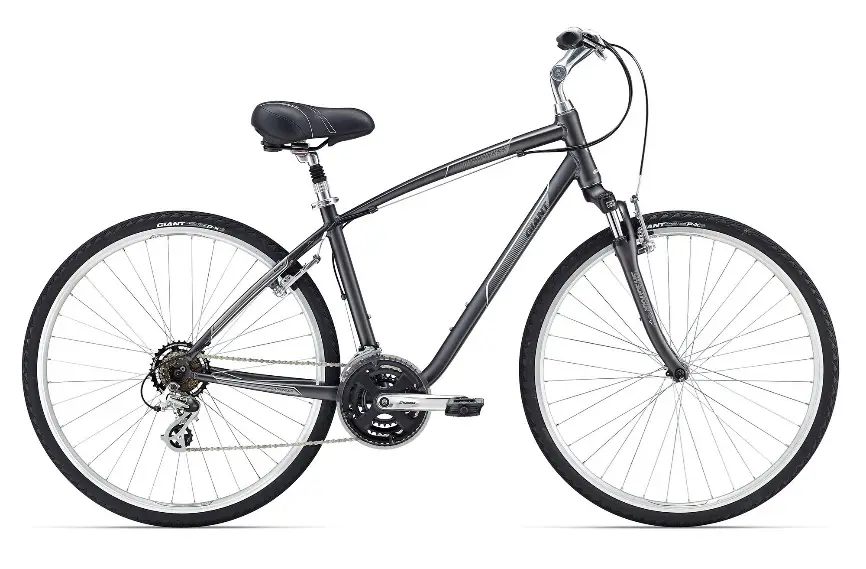 A Giant comfort bike is ideal for the whole family. This bike comes in sizes XS, S, M, L, and XL. It is also available in charcoal, metallic gray, and vibrant blue colors. The Aluxx-grade aluminum frame is very light and nimble in handling.
This bike comes with components made of quality material as well. The handlebar and seat post suspension are alloy. The brake levers and brake lines are alloy as well. The bike stem features high-grade steel while the forks are hi-tensile steel.
Giant comfort bike comes with aluminum CH-17 rims. The tires are 700x45c quality and suit any surface. Whether you are riding through a street or descending a mountain at top speeds, the performance of the wheels will amaze you. The alloy suspension seat, aluminum frame, and high-grade tires ensure you do not feel the bumps as you descend.
Pros
Quality durable frame
Size variety
Great color variety
Cons
Some components are faulty
Conclusion
As I wind up this Trek vs Giants Comfort bikes review, I must say the race is a tight one. On one side we have a Trek comfort bike that boasts of high quality aluminum and a hybrid design. Then we have the Giant Comfort bike which has aluminum frame as well. The only reason why I am picking Giant over Trek is that it has great size and color variety. I would call it a bike for the whole family.
FAQ
Are Trek and Giant the same brand?
Giant is a supplier of bicycles and bicycle accessories since 1972. It start off by working with Schwinn before incorporating other brands like Colnago and Trek.
Trek vs Giant which is better?
Giant are a leading manufacturer of comfort bikes. They product products for Trek as well. It is better to buy a Giant over Trek due to the perceived quality.
Trek vs Giant Hybrid, which one should you go for?
It boils down to personal preference. Visit a local bike shop and try test ride both bikes. This way you get to know which bike has the features you prefer.
Is a cruiser bike ideal for commuting?
Cruiser bikes suit short-distance riding. If your workplace is not that, a cruiser bike will suffice for daily commutes. A hybrid bike is ideal for longer distances.
Are cruiser bikes good?
Cruiser bikes are for riders looking for comfort while cycling. The handlebar design allows the rider to remain upright while riding. The saddle has padding and alloy suspension to cushion against bumps while riding.