Electric bikes enable the riders to cover long distances without the need for peddling. This review of trek vs. specialized electric looks at which bike offers more distance for less power.
I got my father an electric bike after he started suffering from back problems and peddling became difficult. The bike features an electric motor, and you can hit speeds of up to 20 mph. My father loved his electric bike because it was quiet and enabled him to cover large distances effortlessly while reducing carbon emissions.
Finding the right electric bike is not as simple as you need to understand the operating mechanism. In this review, we look at two top bike brands that lead in the electric bike market.
What are the differences between Trek Domane+ and specialized levo turbo? – How they compare
| | | |
| --- | --- | --- |
| Model | Trek Domane+ | Specialized levo turbo |
| Weight | 37.89 lbs | 44 lbs |
| battery | 350 watts Bosch motor | 500 wh Turbo M2 |
| Range | 60 miles | 40 miles |
| | | |
Trek vs. specialized electric bike – A quick roundup
Battery power
The specialized levo turbo comes with a patented Turbo M2 battery that delivers 500 watts. This is very better than the Trek Domane+ that has Bosch motor delivering 350 watts. The long lasting battery means you can ride for up to 2.5 hours before you start cycling again. The specialized levo turbo battery is billed as 40 percent more efficient than previous model.
Display
Both the Trek Domane+ and the Specialized Levo turbo have large displays, but the levo turbo offers users an easy to use the app. With the App, you can monitor the distance covered, save favorite routes and monitor power usage. The Domane+ has an LED display that shows your battery consumption, distance covered but it lacks a mobile app.
Performance
The Trek Domane+ is faster than the specialized levo turbo and clocks a maximum speed of 28 mph compared to the levo turbo 20 mph. It also comes with four assist modes that you can activate depending on terrain. You have eco, sport, turbo and tour. You can charge the battery for the Trek Dormane+ both on/off the bike. The specialized electric bike offers a removable battery that you can charge as you sleep.
Trek Domane+ Review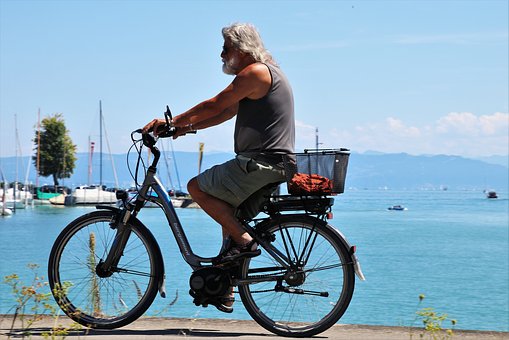 The Domane bike was popular with riders, and this led the manufacturers to come up with an electric version for the bike. The bike weighs 38 pounds, and this enables riders to conquer small hills and cruise through straight roads.
You can charge the Domane+ battery while riding or at rest. The bike comes with four assist modes – Eco, tour, sport, and turbo. This enables the rider to go for speeds above 28 miles for a range of between 50 to 60 miles. Also, you have front and rear battery powered lights that offer visibility when you are riding at night.
The bike uses a 350-watt bosch battery that can be charged off and on the bike. The Domane+ also comes with a removable 500wh powertube battery but this adds some weight to the bike. It often takes around three to four hours to fully charge the battery. You also get all other extras found in the original Domane battery like endurance road geometry.
Pros
Long range of up to 50 miles
On and off bike charging
Front and rear battery powered lights
Cons
Can be heavier than other models
Specialized turbo levo review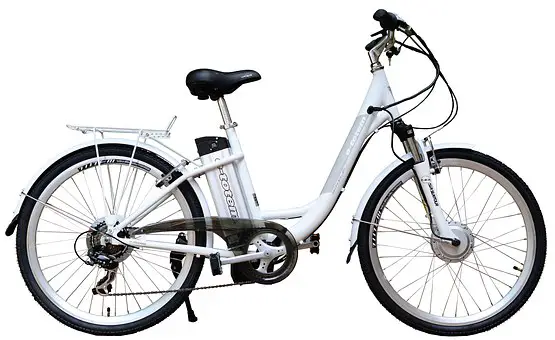 The turbo levo is an upgrade of the Levo s-works. It comes with 29†wheels and clearance of 150mm – front and back. You can view all your battery information through the turbo connect unit. Here you can configure your riding mode and battery level. The unit can also be connected to Bluetooth enabled devices. You also have the option of switching it on/off.
The bike frame enables you to easily remove the battery, and you also have some space for a water bottle. The Turbo M2 battery delivers an output of 90 Nm at 500wh or 700wh depending on version. The bike manufacturers have fine-tuned the suspension for an easy, bumpy free ride.
The Swiss made battery is known to amplify input by 410%, and this means you have fewer powers surges. You get to view all your battery information through an easy to use an app called mission control. The battery display shows you how much charge you have left before you can start peddling.
Pros
Mobile app to control battery usage
Large 29†tires
The efficient battery that gives you 40% more power
Cons
Could have done more for accessories
Conclusion
In this review of trek vs. specialized electric bike, we have considered all the factors that make for a great electric bike and the winner is the trek Domane+. The bike's charging system really stands out. You can ride the bike for 50 to 60 miles on a full charge at an average speed of 25 mph. The bike handles ascends well, and the front and back battery headlights work great at night. The specialized Levo turbo LED display does stand out and the fact you have an app to monitor all your battery functionalities.
FAQ
Do you need a license for an electric bike?
It will depend on your location/country, but most authorities require a license for bikes whose output exceeds 500 watts. The bike's speed is restricted to 20 mph which is the average speed of most e-bikes.
What is the driving range for e-bikes?
The type of battery that comes with the bike will determine the bike's range. Typically most e-bikes can do 50 miles on a full charge from there you have the option or recharging it or cycling.
Can you keep fit when using an electric bike?
To keep fit, you need to move your leg muscles as you cycle. The e-bikes are designed to reduce the chances of cycling making them not ideal for fitness. However, you can always switch to pedal mode.
Are e-bikes noisy?
The e-bikes use a battery motor that produces little or no noise. It is also environmentally friendly when compared with motorbikes. If you do not maintain the moving parts through regular greasing, you will start hearing funny noises.
Can you ride an e-bike uphill?
The e-bike comes with a gear system that enables you to power up and down. Some of the bikes come with driving modes, and you can easily switch to one that enables you to go up hills.